Welcome to the Yellowstone Horses reservations page.
When making your reservation by e-mail or phone, please give:
your name ________________________________________________________

your requested reservation date __________________


how many will be in your group ____________

the ages of children under 12 ________

the number of your home phone __________________

the number of the cell phone that you will be bringing with you ___________________

the ride you wish to book ________________________________
-An e-mail reservation is not valid until you have received a confirmation -



ATTENTION: During June, July, and August

you must call

to make reservations.

(208) 558-7077


However, you can still book rides, by email, for June, July, and August as long as the reservations are made during the the other months of the year,(October-May). For more information during the non-tourist season, call (208) 390-8883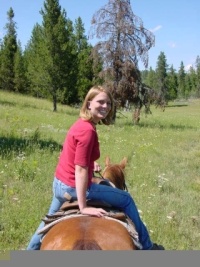 Our reservations secretary, Tami, is the mother of three small children; she was an outstanding guide before she started a family, and she knows this business like the back of her hand. Thanks to modern technology & cell phones, Tami makes our reservations from her home. Besides making your reservation, Tami can answer any question that you might have! However, to allow her to spend some time with her children, we encourage you to look at the FREQUENTLY ASKED QUESTIONS link before making your call. If you can't find what you're looking for on the web site, Tami has all of the answers!



During the

off-season months

, feel free to send an e-mail for information as well as to make reservations! We will always respond with a confirmation of your reservation. We do not ask for a credit card number, we are trusting people. If for some reason your plans change, please be courteous and notify us as soon as possible so we can give your horses to someone else.






Yellowstone Horses
Horseback Riding in Montana and Idaho


Web Site: http://www.yellowstonehorses.com/

Business Phone:
(208) 558-7077



After hours phone

: (208) 390-8883


e-mail:




halo@yellowstonehorses.co

m

Please make your reservations between 8:00 a.m. and 5:00 p.m. Mountain Time
If an emergency develops call the after-hours phone



The boss' cell phone is (208) 390-8883. During the off-season months, call him anytime, or any day but Sunday!